Karol Radziszewski (b. 1980, Poland) works with film, photography, painting, installations and creates interdisciplinary projects. His archive-based methodology, crosses multiple cultural, historical, religious, social and gender references. Since 2005 he is publisher and editor-in-chief of DIK Fagazine, and has founded the Queer Archives Institute in 2015.
His work has been presented in institutions such as the Museum of Modern Art, Zacheta National Gallery of Art, CCA Ujazdowski Castle, Warsaw; Whitechapel Gallery, London; Kunsthalle Wien, Vienna; New Museum, New York; VideoBrasil, Sao Paulo; Tokyo Photographic Art Museum; Museum of Contemporary Art Metelkova, Ljubljana; Wroclaw Contemporary Museum and Muzeum Sztuki in Lodz. He has participated in several international biennales including PERFORMA 13, New York; 7th Göteborg Biennial; 4th Prague Biennial and 15th WRO Media Art Biennale.
His films have been screened at the T-Mobile New Horizons International Film Festival, Wroclaw (2014, 2012); Millennium Docs Against Gravity Film Festival, Warsaw (2019, 2013); BFI Flare: London LGBTIQ+ Film Festival (2014) and International Short Film Festival Oberhausen (2011); among others.
In 2021, The Power of Secrets book dedicated to Radziszewski's archival practice was published by Sternberg Press.


Karol Radziszewski (ur.1980) twórca filmów, fotografii, instalacji, autor projektów interdyscyplinarnych. Absolwent Wydziału Malarstwa warszawskiej ASP. Wydawca i redaktor naczelny magazynu "DIK Fagazine". Twórca "Queer Archives Institute". Laureat Paszportu Polityki (2009).
Jego prace były pokazywane m.in. w Narodowej Galerii Sztuki Zachęta, Muzeum Sztuki Nowoczesnej w Warszawie, Muzeum Sztuki w Łodzi, Muzeum Współczesnym Wrocław, Muzeum Narodowym w Warszawie, CSW Zamek Ujazdowski, Kunsthalle Wien, New Museum w Nowym Jorku, Whitechapel Gallery w Londynie, VideoBrasil w Sao Paulo, Cobra Museum w Amsterdamie oraz na biennale PERFORMA 13 w Nowym Jorku, 7. Göteborg Biennale, 4. Prague Biennale, New York Photo Festival w Nowym Jorku i 15. Biennale Sztuki Mediów WRO.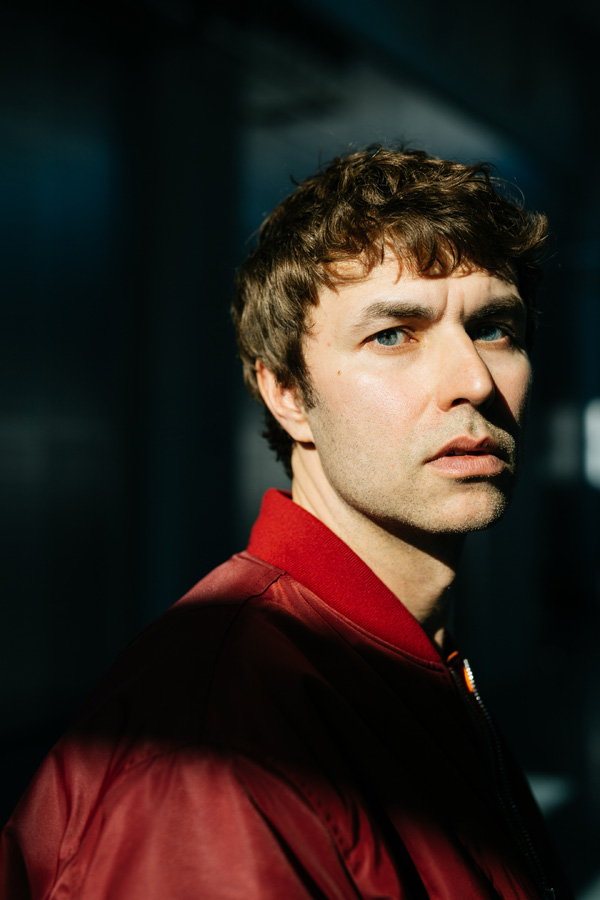 Photo by Kuba Dąbrowski