The Gallery of Portraits (2020 - ongoing)
Series of paintings, acrylic on canvas, 100 × 80 cm (each)
In 2017 Radziszewski created twenty-two paintings of the "Poczet". The series portrayed the most prominent queer representatives from the worlds of art, culture, science, and Polish politics. In 2020 he started a new series called "The Gallery of Portraits" - painted in a similar style as the natural extension of the first one. The new portrait series not follow a strict chronology as it was with "Poczet" and also expands geographically to the broader Central Eastern European region and other countries.
The first portrait in the new series was the one of the Ukrainian poet and national hero Lesya Ukrainka (1871-1913), and second of Polish oppositionist and member of "Solidarity" movement, as well as a transgender activist Ewa Hołuszko (b. 1950), followed by Ljuba Prenner (1906-1977), a trans writer and lawyer from Slovenia. Among the other figures are painters, writers, poets, intersex war hero, filmmaker, chess player, pianist and actress. With roots in Armenia, Belarus, Croatia, Czech Republic, Estonia, Hungary, Latvia, Poland, Romania, Slovakia, Slovenia and Ukraine.
This open and ongoing monumental work is an attempt at a new non-heteronormative view of history.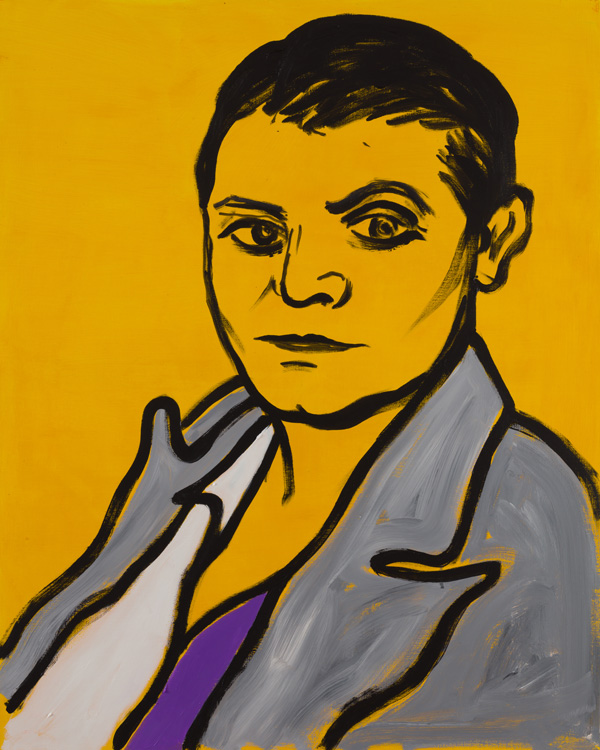 Toyen (1902–1980)